Unlock your true potential with the guidance of a true Muay Thai master – Kru Jay, who was personally trained by the legendary Samart Payakaroon, once Thailand's number one fighter.
Passionate about teaching and sharing his knowledge, Jay left his engineering job in Bangkok to teach Muay Thai on the streets of Phitsanulok, for free.
After honing his skills and gaining experience through teaching, fighting and learning in the UK, he returned home to open his own gym. As a result, it belongs to the top-rated and most respected gym in rural Thailand. Therefore, Jay and his JP family not only deliver world-class training, but also give back furthermore to the community through their support of local charities.
Most importantly, we provide a safe and unique environment for everyone. Are you for instance a traveller seeking an authentic Thailand experience? Maybe a seasoned fighter looking to take your skills to the next level? Or maybe anyone in between – JP Boxing offers a welcoming, friendly and inclusive environment for all.
With Jay and his team dedicating themselves to providing the best experience possible, spaces are limited to 20 visitors at a time.
Join the JP family today, be part of the best authentic Thailand Boxing & May Thai resort experience, contact us for availability now.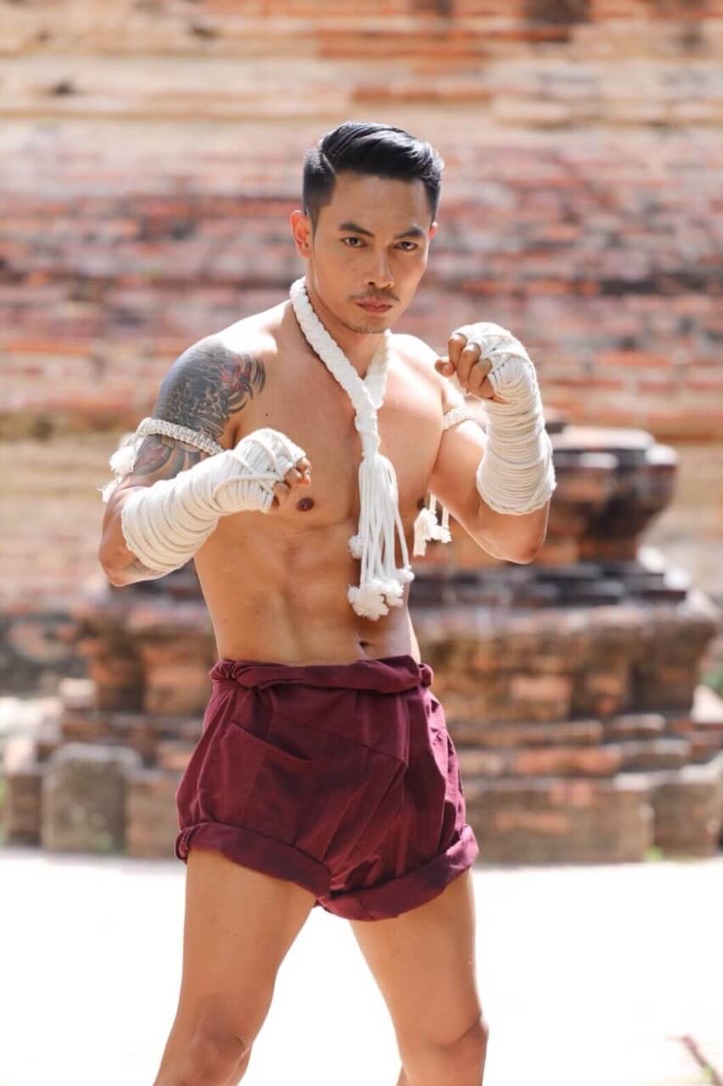 Our mission is providing the best and most authentic Muay Thai experience possible.
We want to support you become the best version of yourself, both physically and mentally, and share our vision with all of you.
We value family and friends.
The purpose of JP Boxing Gym 
is to have a supportive family 
built on friendships created through your shared experiences.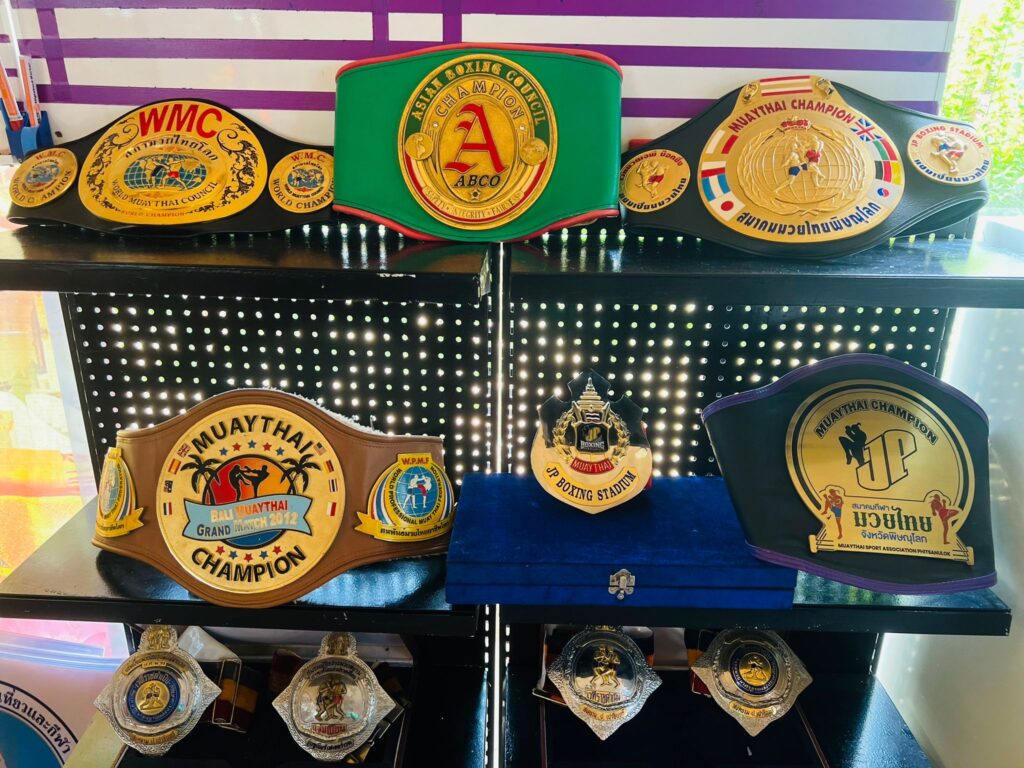 Coaches at the JP Boxing Gym in Phitsanulok, Thailand
Kru Berneung Topkingboxing
Yes, that's my real name, I was born to be a champion.


I'm 39 years old. Training Muay Thai is my passion, so much that I called my children Muay Thai and Gym. I have had more than 300 fights.


Here are some of the championships I have won:


– Rajadamnern Boxing Stadium Champion, 140 lbs.
– WPMF  Muay thai Champion, 140 lbs.
– WMC Muay thai Champion, 140 lbs.
– WMF Muay thai Champion, 140 lbs.
– WMF Muay thai Champion, 160 lbs.
– WMC Muay thai Champion, 160 lbs
– WPMF  Muay thai Champion, 160 lbs.
– WPMF  Muay thai Champion, 175 lbs.


Therefore – whether you want to focus on technique, push yourself to your limits or just have fun experiencing Muay Thai, I will create a training experience tailored to you.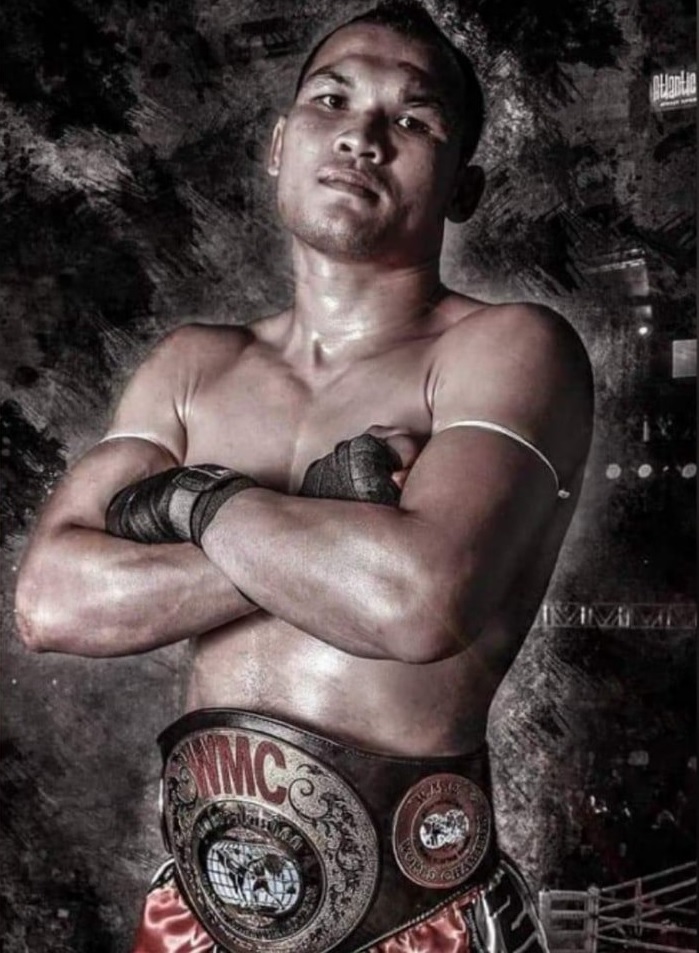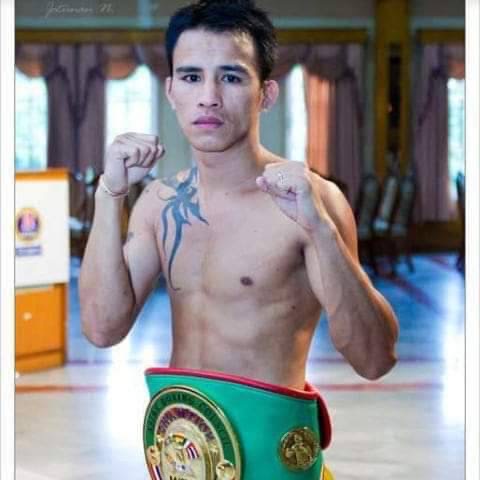 Kru Chan
Fighting has been my life's passion.
Fighting Professional Muay Thai boxing over 20 years, fighting all over Thailand, racking up over 200 fights.
I won the 54 kg Muay Thai Champion at Khai Tan Stadium, Lopburi Province, a highly sought after title.
Also fighting in boxing stadiums as a professional boxer in the WBC Asia Super Flyweight Championship at 115 pounds and the WBC Asia Bantamweight Championship at 118 pounds. 
If you are a beginner, I will teach you the core basics of Muay Thai and introduce you to the beauty of this sport. If you already have experience and want to take it to a new level, I am happy to assist you in this approach.
Experience the ultimate flexibility and comfort during your stay at JP Boxing and Muay Thai camp.
Chose from private on-site gym rooms, conveniently located within the gym or opt for hotel accommodation just a short ride away with transport provided.
All rooms are fully equiped with air-conditioning to ensure maximum comfort during your stay.
Hotel room includes free transfer to and from the gym before and after training sessions so you can rest in complete comfort.
As well as pickup and drop of for excursions.