Experience the Ultimate Fusion: Muay Thai & Wellness as a solo female traveller at the JP Boxing Gym and Wellness Retreat in Phitsanulok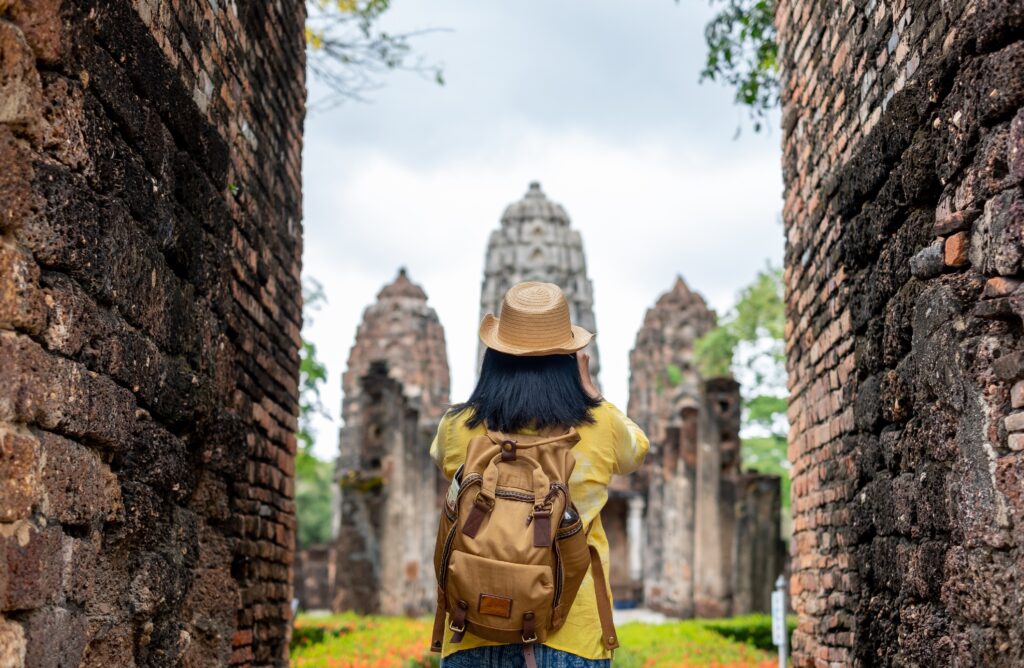 Are you a solo female traveller looking for an adventure that combines fitness, wellness, and culture in a safe environment? Look no further than JP Boxing Gym in Phitsanulok, Thailand. Our Muay Thai camps offer more than just self-defense training; we also offer wellness retreats to help you rejuvenate your mind and body. In this post, we will go into detail about what makes JP Boxing Gym the perfect destination for solo female travellers. From our expert trainers to our accommodations and excursions, we have thought of everything to ensure you have a safe and fulfilling experience. Plus, hear from other women who have already experienced the magic of JP Boxing Gym firsthand. Don't miss out on this unique opportunity to explore the heart of Thailand while enhancing your physical and mental well-being.
Solo female travellers in Thailand…
Thailand is a destination that offers a unique and enriching travel experience to solo female travellers. The country's beautiful scenery and rich culture make it an ideal place to visit. Many Muay Thai camps, especially like the JP Boxing Gym, in Thailand now offer wellness retreat options specifically designed for solo female travellers.

Your safety and well-being are our utmost priority. We take pride in providing a secure training environment that is inclusive and supportive for all. Our trainers are dedicated professionals who will ensure you feel comfortable and confident throughout your Muay Thai journey. Connect with fellow solo female travellers who share your passion and drive, creating a community of like-minded individuals who inspire and uplift one another.

…plus Muay Thai & wellness

In addition to Muay Thai training, these wellness retreats include yoga classes, spa treatments, and healthy meals to promote overall wellness. The JP Boxing Gym offers all kind of variations, when it comes to nutrition preferences. We provide vegetarian, vegan, and more, and are happy to discuss with you your optimal meal choice.


Solo female travellers can benefit from this combination of physical training and relaxation, which provides both mental and physical rejuvenation. The best thing: it's in a safe place – there is so much to experience as to your liking, and for sure adventure awaits, but you can leave all your worries behind since we will take care of you.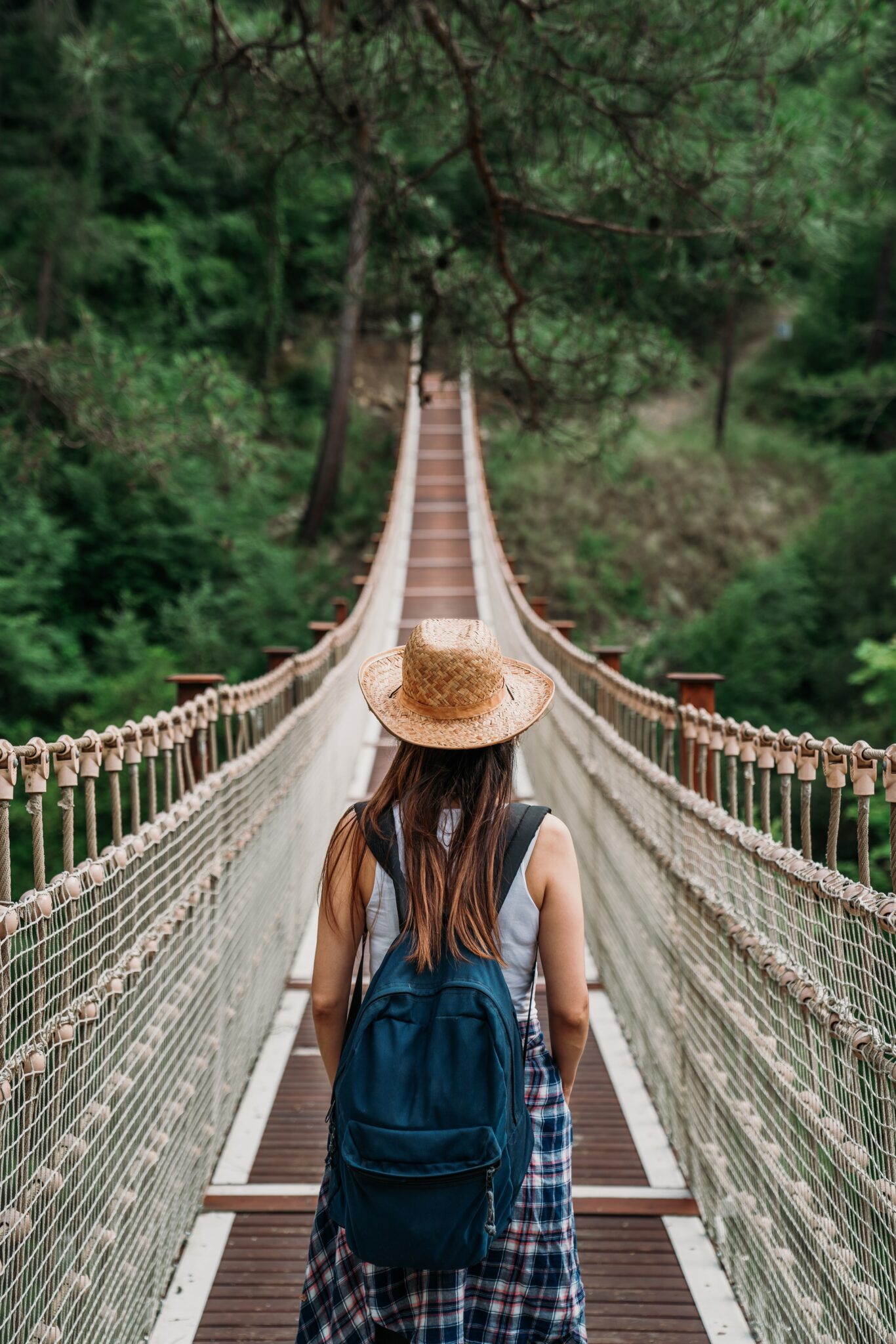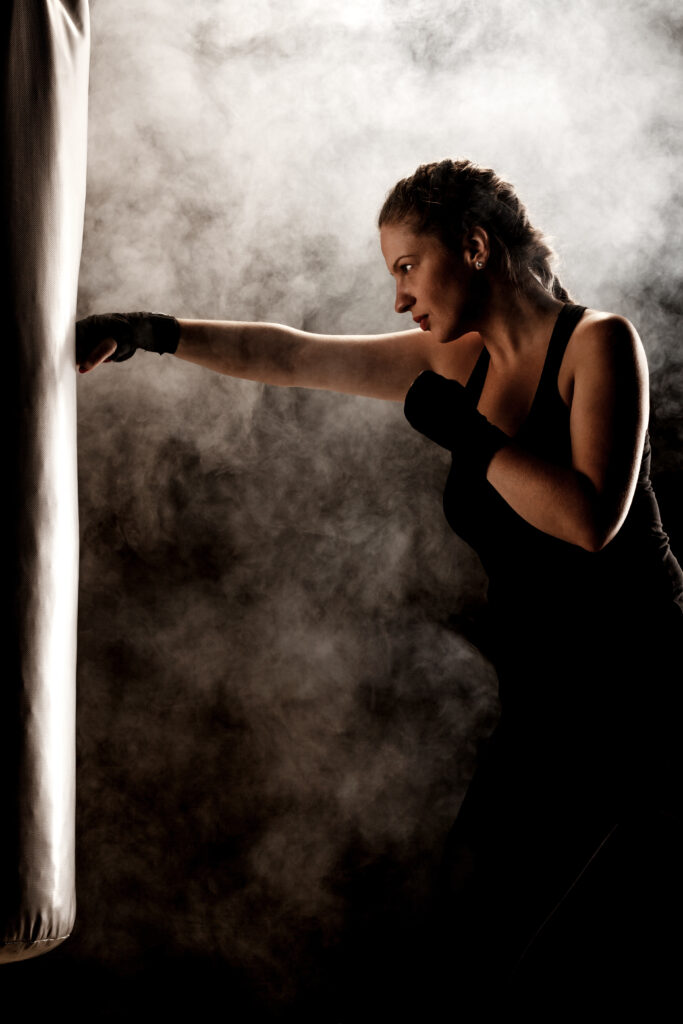 Why choose JP Boxing Gym for solo female travellers
When it comes to finding a Muay Thai camp for solo female travellers, safety is the top priority. That's why JP Boxing Gym is an excellent choice. Their experienced trainers Kru Jay, Kru Chan and Kru Berneung create a safe and supportive environment for women to train in Muay Thai and self-defense. But it's not just about safety – the gym also offers customized training plans and one-on-one attention, so each traveller can achieve their fitness goals.
 
Plus, the gym's location in Phitsanulok, in the heart of Thailand ensures a peaceful atmosphere for relaxation after training sessions. Overall, JP Boxing Gym has received rave reviews from past travellers for providing an exceptional training program and welcoming atmosphere that empowers women to improve their physical and mental wellbeing.
The art of self-defense
Muay Thai is a martial art that focuses on striking techniques using various parts of the body, including fists, elbows, knees, and shins. By learning Muay Thai, you can develop self-defense skills and gain confidence in your ability to protect yourself if you ever find yourself in a challenging situation while travelling alone.

Learning and mastering new skills, such as Muay Thai techniques, can boost your self-confidence. As a solo traveller, having confidence in yourself and your abilities can contribute to a positive travel experience. It can help you navigate unfamiliar environments, interact with locals, and make the most of your adventures.
"I wanted to do something entirely different to take my mind off and relax at the same time. Travelling alone as a woman can sometimes be tough, especially when it comes to safety; in all my travels across the planet, I have never felt so safe and a sense of belonging as at the JP Boxing Gym. I learnt so much, mentally and physically, and I will be back. " Anke, Germany 🇩🇪
Experience the Ultimate Fusion: Muay Thai & Wellness as a solo female traveller
Embark on a transformative journey as a solo female traveller at the JP Boxing Gym and wellness Retreat that combines the power and grace of Muay Thai with the serenity and rejuvenation of a wellness retreat, tailored exclusively for solo female travellers. Discover the perfect blend of strength, self-defence, and holistic well-being in the breathtaking landscapes of Thailand.


Our unique program at the JP Boxing Camp offers an empowering experience, where you can immerse yourself in the art of Muay Thai while nourishing your mind, body, and soul. Here's what makes this experience so exceptional:


Embrace your Inner Warrior
Unleash your inner strength through Muay Thai training, Thailand's traditional martial art. Under the expert guidance of seasoned instructors, you will learn powerful striking techniques and practical self-defence skills. Boost your confidence as you master this ancient discipline, empowering yourself both mentally and physically.


Recharge in Tranquil Surroundings
Immerse yourself in the captivating beauty of Thailand's serene settings. Picture yourself practising Muay Thai in lush outdoor training spaces, with the gentle breeze caressing your skin. After an invigorating training session, unwind amidst the tranquil ambiance, indulging in rejuvenating spa treatments, yoga sessions, and meditation, leaving you feeling refreshed and revitalized.
Connect with Your Inner Self
Amidst the peaceful retreat atmosphere, find moments of reflection and self-discovery. Our dedicated wellness activities, such as guided meditation and mindfulness workshops, will help you foster a deeper connection with your inner self. Embrace the opportunity to gain clarity, set intentions, and develop a strong mind-body connection, paving the way for personal growth and self-awareness.


Safety and Support
Your well-being and safety are our top priorities. We provide a secure environment and ensure that all trainers and staff are highly experienced and supportive. Join a community of like-minded solo female travellers, where you can share experiences, build friendships, and inspire one another on this empowering journey.


Cultural Immersion
Delve into the heart of Thai culture as you train in the birthplace of Muay Thai. Engage with local trainers who deeply understand the art's cultural significance and heritage. Immerse yourself in Thai traditions, explore vibrant markets, savour delicious local cuisine, and witness the warm hospitality of the Thai people. This holistic experience will leave you with a profound appreciation for the country's rich heritage.


Unleash Your Potential
This unique fusion of Muay Thai and wellness offers you the opportunity to unlock your full potential. Push your limits physically, mentally, and emotionally, gaining newfound confidence and resilience. Embrace challenges, overcome obstacles, and emerge as a stronger, more empowered version of yourself.