VIP Wellness Package & Muay Thai at the JP Boxing Gym
JP's isn't just about Muay Thai. We have many other activities such as CrossFit, exercise classes, outdoor workouts by the River Nan as well as yoga and strength and conditioning. It makes the JP Boxing Gym the perfect place to get in the best shape while you learn a new skill or hone existing ones. In our exclusive VIP Wellness & Muay Thai package, you will have it all – literally!
Our gym is well-equipped with its own outdoor area, homestead accommodation and our own café "JP's Kitchen", where we serve our own twist on healthy & nutritional Thai food. If weight loss is a goal, we can certainly help!
No matter what your level of ability is, your fitness level or age, we cater for everyone, so please have a read through our packed schedule to see what is available to you.
• Twice daily Muay Thai or Western Boxing – 6 days a week
• Daily running along the nearby river
• Specialized technique classes by our highly decorated trainers
• Running up the mountain challenge plus Training the ancient Muaythai Boran at the old Stupa
Food, nutrition & wellness:


• Daily healthy breakfast and dinner, always fresh cooked
• If requested, consultation about the nutrition goals during your stay at the JP Boxing Gym
• Yoga class Monday-Friday
• Twice weekly Thai massage treatment
• Meditation with monks
• Meditation at Wat Yai
• Accommodation in an air-conditioned private room with en-suite
Trips & Events (depending on the season)
• Morning market tour once a week
• Saturday Morning Ceremony – Dontons to Monks at Wat Yai Temple (700 years old story)
• Sunday JP family day out
• Temple visits and sightseeing
• Night market and morning market tours
• Tuk Tuk evening tour
• Night market evening out
• Swimming
• Waterfall and rafting
• Morning market tour once a week
• Khaokho mountain trip / Noen Maprang district
• Visit the ancient city of Phitsanulok
• A trip to Sukhothai Historical Park
Additionally included:
• Bottled water always free available
• Room service daily
• Free high-speed Wi-Fi
• Organized fights (fight nights)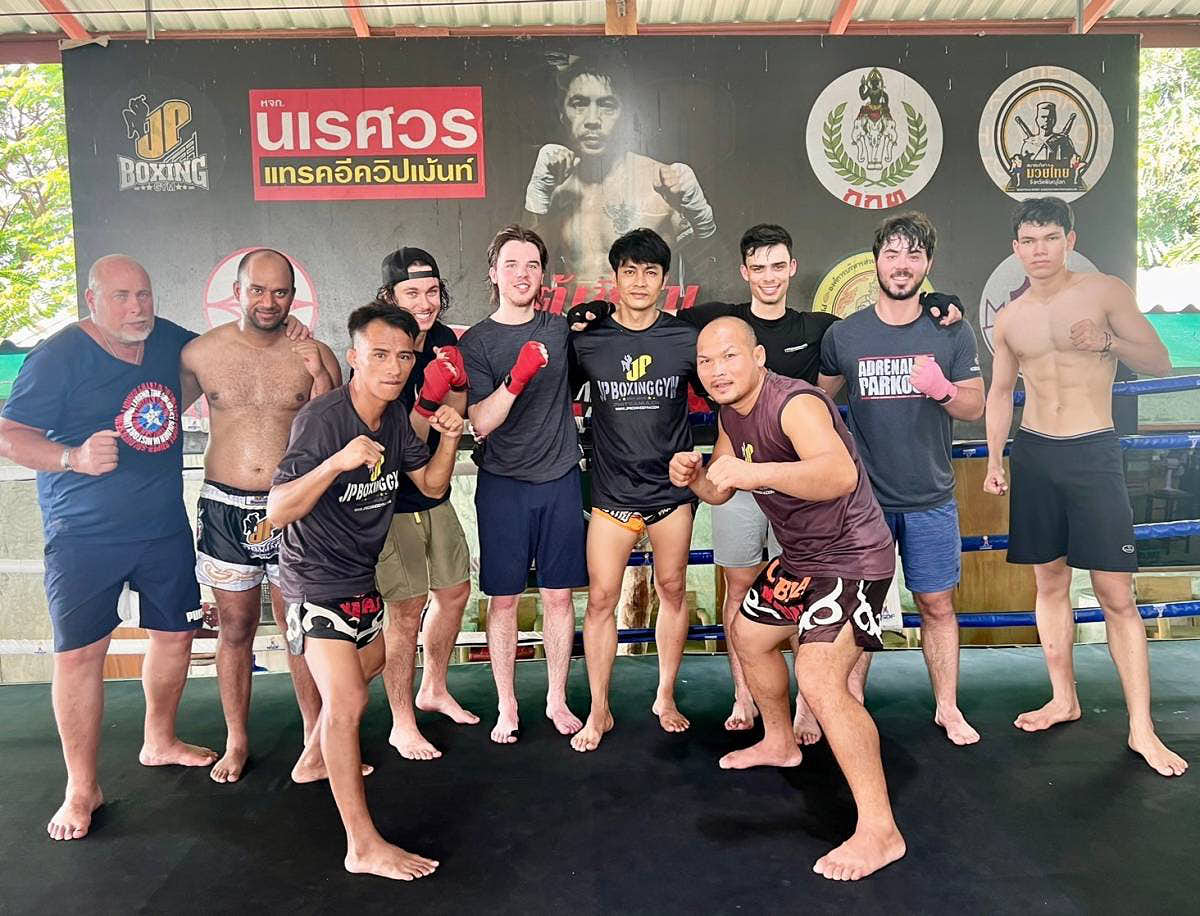 Muay Thai Experience 
Get fit with 3 training sessions per day,    6 days per week.
Beginners friendly.
Seasoned fighters will gain new skills.
Two fresh cooked Thai meals plus snacks
Accommodation included
You can join our weekend trips for a small fee
Muay Thai Experience Prices
Duration                        Price  (baht)
3 Day Mini Break         9000
7 Day                            14,490
10 Day                           20,700
14 Day                           28,980
1 Month                         57,900
90 Day                          173,000


Contact us for specific durations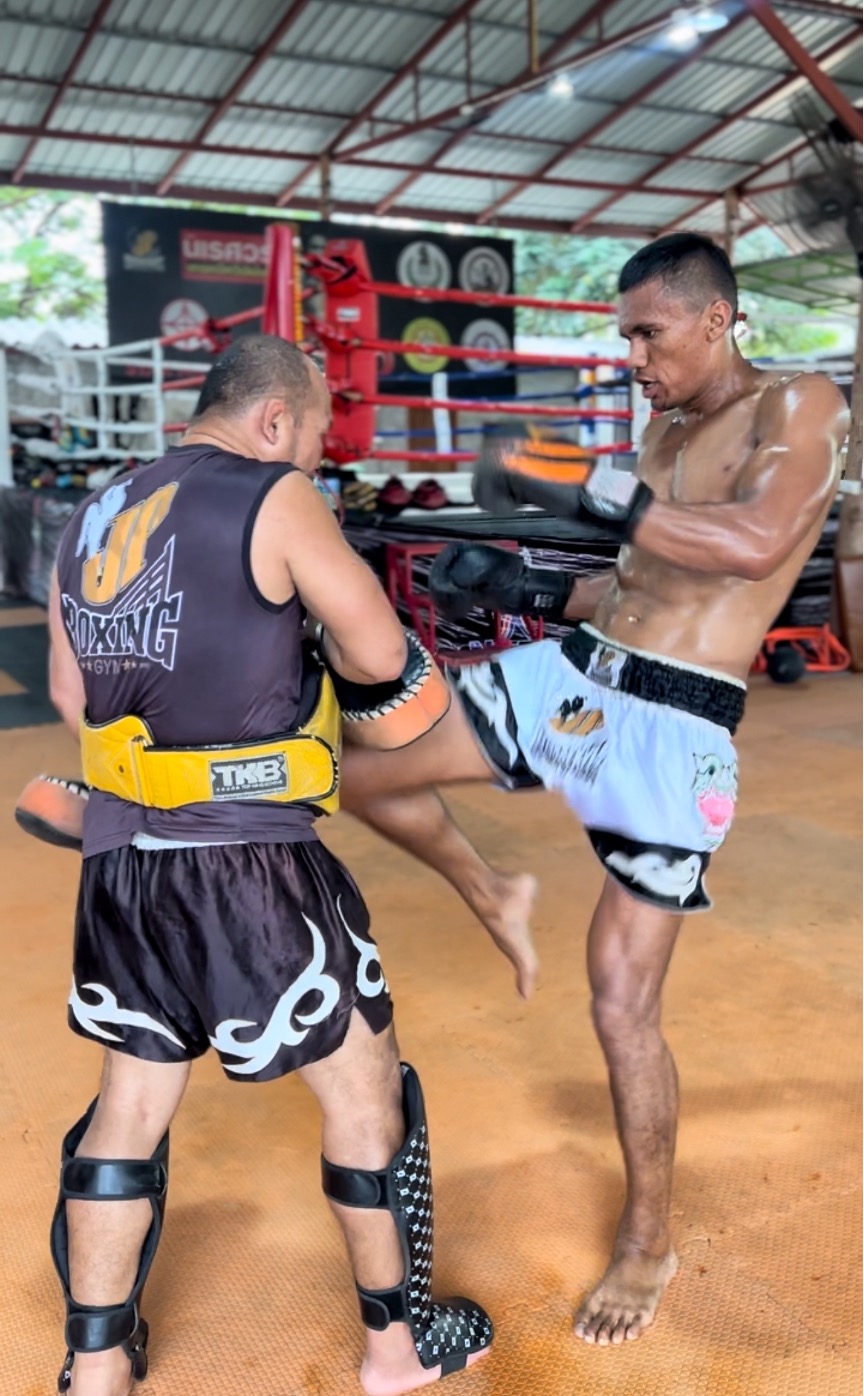 Fighter Package 
Train, eat, sleep, repeat.
This fighter package is a unique combination of endurance training, specialised technique workshop's and a lot of training with world champion Muay Thai and Western Boxing Champions. 
Technique workshop's start your week, covering basic to advanced movement.
Private session to practice what we cover.
Sparing and pad work to finish each day.
Want to train more, you can use the gym freely throughout the day.
Also included is everything in
Muay Thai Experience package.
Fighter Package Prices
                           Price  (baht)
 7 Day                           17,100
14 Day                          34,200
1 Month                         68,400
90 Days                         205,200
Contact us for specific durations 
Our Usual Weekly Schedule
Sample Schedule 
Monday To Saturday
7am – Muay Thai / Western Boxing or optional session
9am –  Delicious healthy and filling breakfast
3.00pm – Muay Thai / Western Boxing or optional session
5.00pm – A well deserved delicious evening meal!
6.00pm – Muay Thai training group session with local Thai people.
Evenings / night – sample the local life, bars, restaurants, street food and lots more.
Sunday – Time for your body and mind to rest
1 Session: 450 THB
Full day: 800 THB
Weekly: 4,800 THB
Monthly: 19,000 THB
Private session (1 hour): 1200 THB