Address
JP Boxing Gym
10/61 Damripattana (Sriharach Dechochai 14)
Ban Klong Sub Dristic,
Mung District, Phitsanulok
65000 Thailand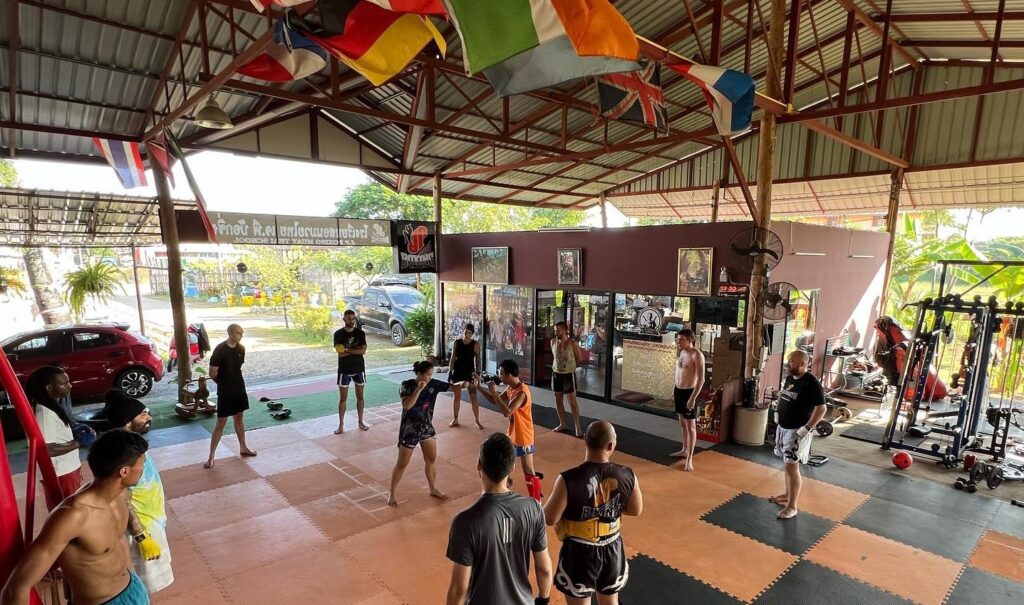 How to get there
You have several options to get to our JP Boxing Gym
Flying
There are a lost of domestic flights available to Phitsanulok. If you arrive at Bangkok Suvarnabhumi airport you have to take the cab or a train to another domestic airport, Bangkok Don Mueang. From here several flights per day are leaving to Phitsanulok airport which is only a 15 minutes drive away from our Gym. Flight time is usually around one hour and costs around 700 Baht plus luggage if you check and book the fares early, The pickup is free.


You can fly as well to Sukhothai airport that is around an hour away from Phitsanulok. If you prefer to be picked up here we pick you up for a price of 1000 Baht.


Cab/personal pick up from Bangkok or Chiang Mai
We can pick you up at the airport in Bangkok or any other address in the city, if you prefer to stay a few nights in Thailands capital city. Just let us know and our private driver will be at your service. The cab rate is 4500 Baht from Chiang Mai as well as from Bangkok and takes around 5-6 hours cross country.
By bus
Go to Mo Chit bus station in Bangkok and get on the first class bus to Phitsanulok. Several buses leave throughout the day. The journey will be around 6 hours.
Tell us when you arrive and we will pick you up from the bus station.


By train
This will take around 6,5 hours. Phitsanulok is well connected with several cities and trains go throughout the day.
Make sure you get a first or second class ticket; without air conditioning it might be a sweaty journey.
Tell us what train you're on and we will be there to pick you up at the train station for free.


By Minibus
Minibus is a final option, but not the most comfortable one usually.
If you do decide to go by minivan, we will pick you up from the minivan station for free.


We look forward to see you soon!