Muay Thai, Fitness and Wellness Retreat at
JP Boxing Gym and Muay Thai Camp in Phitsanulok
Are you in search of an authentic Muay Thai experience in Phitsanulok, Thailand? Look no further than JP Boxing Gym and Muay Thai Camp. Whether you're a novice or an experienced fighter, our family-run boxing camp caters to all.
We are experts in wellness, health, and fitness, offering a range of programs to help you achieve peak physical shape while maintaining a calm and focused mindset.


Discover the beauty of Phitsanulok and learn about what to expect, available excursions, and optional activities in the heart of Thailand.


Strap on your gloves and prepare for an unforgettable experience at JP Boxing Gym and Muay Thai Camp!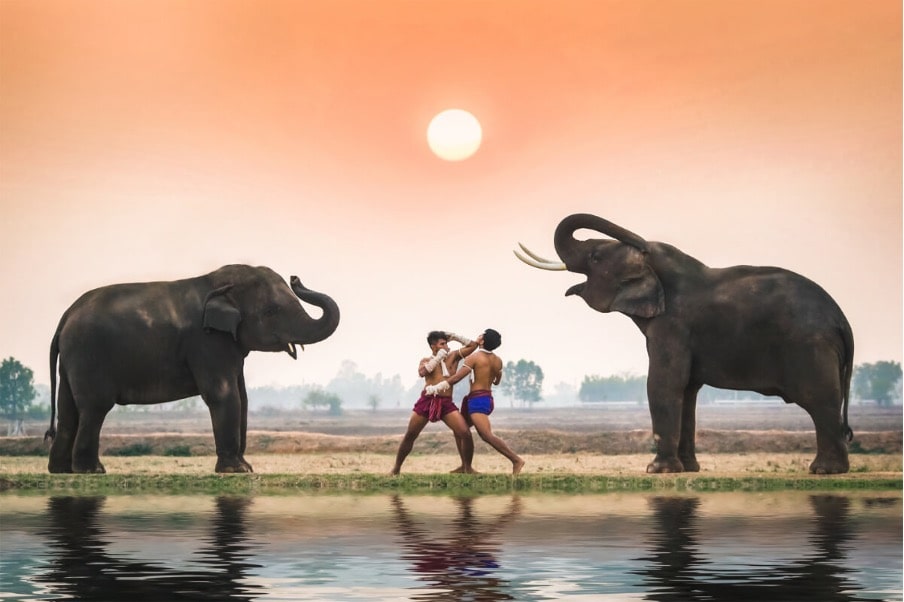 JP Boxing Gym and authentic Muay Thai Camp in Phitsanulok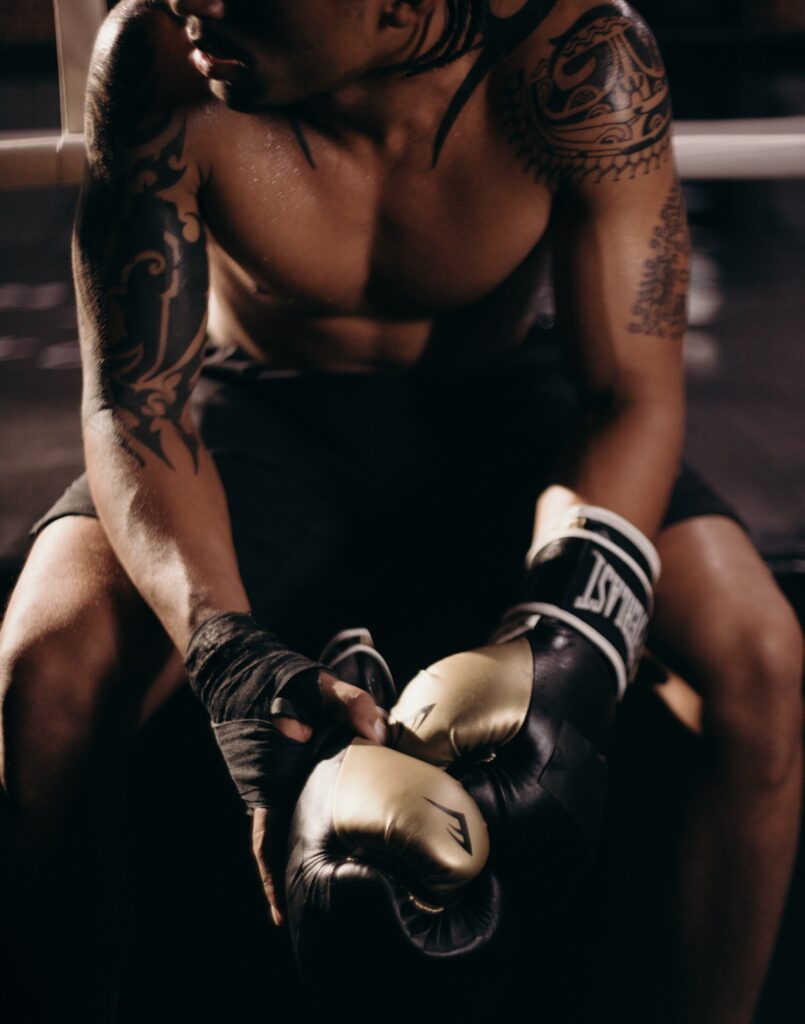 JP Boxing Gym and Muay Thai Camp offers visitors authentic Muay Thai experience combined with a focus on wellness and relaxation.

The training is designed to help participants learn and master the techniques of this martial art. At the same time we promote physical fitness, mental toughness, and discipline. The unique training includes a combination of yoga and meditation to enhance overall well-being. 

Enjoy the breathtaking countryside views and the bustling city that comes alive at night. Combined with the training, it provides an immersive experience for those looking to explore and discover authentic Thai culture.

The camp offers excellent training facilities and experienced trainers. The gear will be provided by us unless you want to bring your own gear to the gym. They focus on developing technique, physical fitness, and mental toughness. It doesn't matter if you are a beginner in Muay Thai, or a Pro fighter, we create a tailor made experience for you.
Tailored Muay Thai Packages from Intensive Training to Serene Retreats, We've Got You Covered!
👑 Premier Experience VIP Package - Muay Thai Mastery, Wellness Bliss & a Luxury Stay 👑
A blend of the best we and Phitsanulok have to offer
VIP Package
Muay Thai, Wellness & amazing excursions combined for the ultimate experience!
From 34 000 THB
The REAL Muay Thai experience
Are you a beginner looking for an authentic Muay Thai experience? Look no further than JP Boxing Gym!
From 9000 THB
Muay Thai & Wellness Retreat
Looking for a getaway that combines fitness, wellness, and culture? The the JP Boxing Gym is your place to be!
From 34 000 THB
The ULTIMATE Fighter Package
Besome the best Pro fighter you can possibly be with our expert trainers who provide decades of experience for you!
From 17 000 THB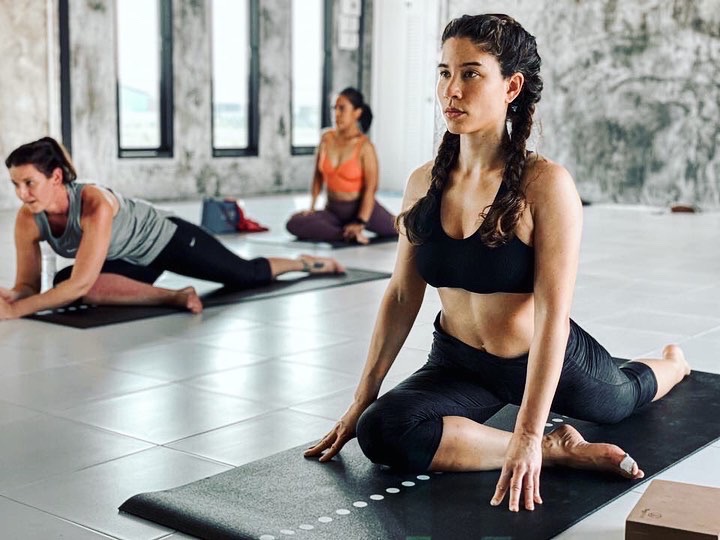 Health & Wellness Retreat
JP Boxing Gym and Muay Thai Camp provides various fitness and wellness programs to improve both physical health and mental wellbeing.
These programs are customized to meet the specific needs of each individual. The experienced trainers guide participants throughout their journey. This includes cardio workouts, strength training, and weight loss programs.
On the other hand, wellness programs include yoga, meditation, and massage therapy. All of these programs work together to maintain overall physical health and improve mental wellbeing.
So whether you want to lose weight, build strength or reduce stress levels, JP Boxing Gym and Muay Thai Camp has something for everyone looking for an authentic Muay Thai experience while addressing their own fitness goals.
The benefits of Muay Thai training
For those seeking an authentic Muay Thai training experience, JP Boxing and Muay Thai Camp offers state-of-the-art facilities and top-notch trainers like Kru Jay, Kru Berneung Topkingboxing and Kru Chan, with decades of experience in fighting and training.

Participating in Muay Thai training has several benefits, including improved physical fitness, coordination, and mental discipline. 
Authentic Muay Thai training focuses on technique, endurance, and conditioning to prepare fighters for competition. In addition to being a sport, it's also a way of life that encourages respect, humility, and self-improvement. 

Whether you're a beginner or an experienced fighter, training at JP Boxing and Muay Thai Camp can help you become the best version of yourself, both physically and mentally.
This combination of activities is designed to increase cardiac capabilities as well as overall strength. Have a look at our packages to find out which program suits you best.
Nutritious Delights await you
At JP Boxing Gym, we believe that food should be a source of pleasure and nourishment. Our skilled chefs transform traditional Thai recipes into healthy yet delectable creations.
We offer a culinary experience that combines the best of Thai cuisine with health and taste. Our menu features a variety of healthy and special food options, meticulously prepared and always freshly cooked.
Whether you're aiming for weight loss or simply seeking exquisite cuisine, our dishes cater to your needs. We prioritize locally sourced ingredients to ensure freshness and quality, resulting in flavors that are truly authentic.
From vibrant salads packed with nutritious vegetables to lean protein choices and flavourful grilled food, our menu satisfies both your taste buds and your wellness goals.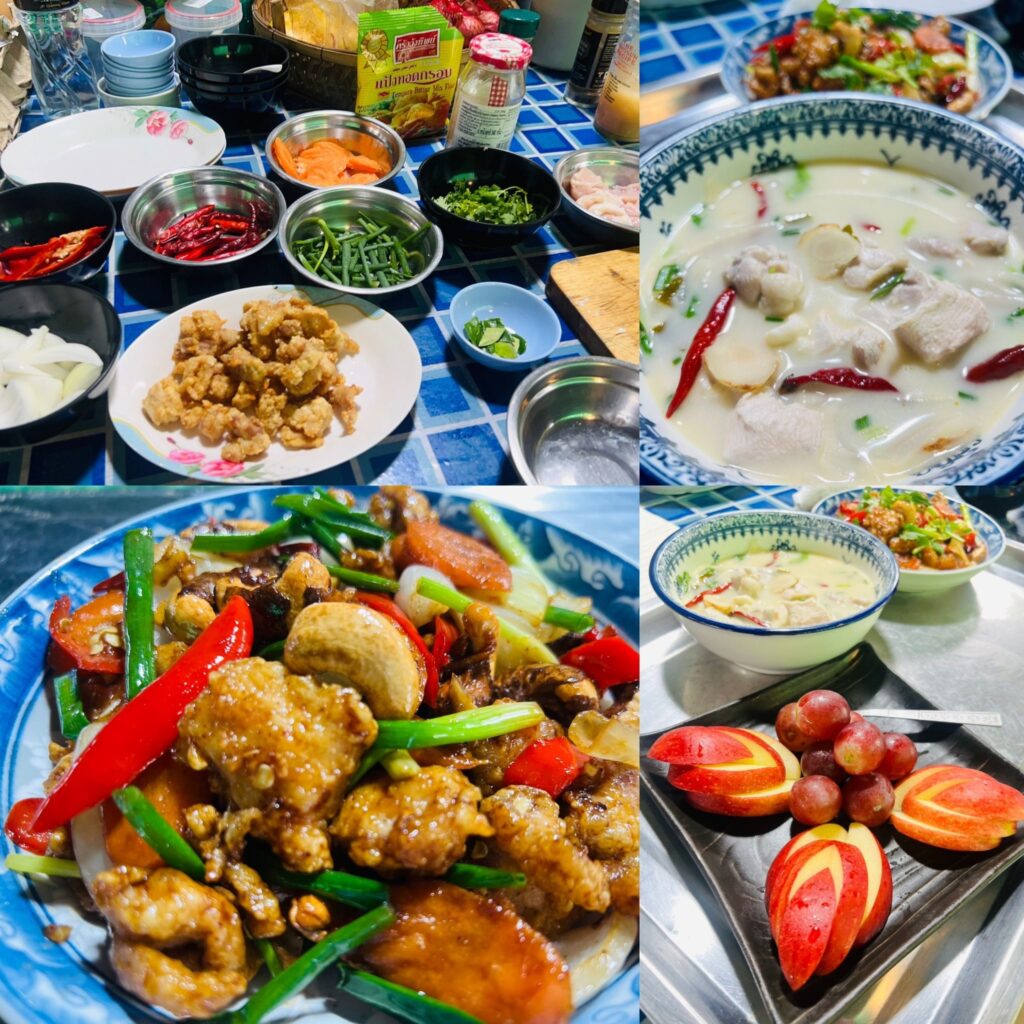 We value Community at JP Boxing Gym
More than just a training camp, we foster a tight-knit community where lifelong friendships are forged. Share your passion for Muay Thai with like-minded individuals from diverse backgrounds, exchanging stories, techniques, and cultural insights.
Together, we create an atmosphere that inspires personal growth, camaraderie, and unforgettable memories. Unleash your adventurous spirit and explore the wonders of Phitsanulok during our thrilling excursions.
Experience the rich Thai culture firsthand, immersing yourself in the warmth and hospitality of the community.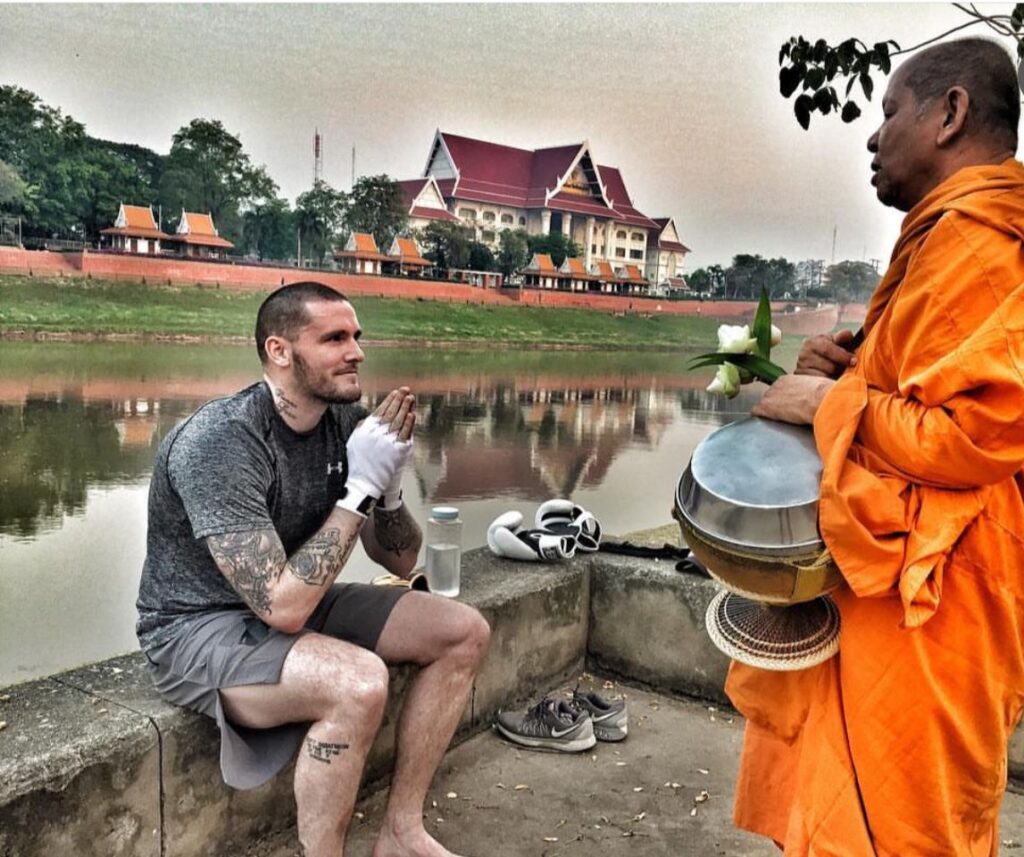 -Scott Falconer -From Scotland 🏴󠁧󠁢󠁳󠁣󠁴󠁿
Going to train at JP Boxing is one of the best experiences of my life and i would recommend it to anyone. Everything from getting shown the great thai culture and food, to being at a thai birthday party its all things i will never forget. I look forward to returning to see my now thai family in the future and bringing my own family over with me to meet them🙏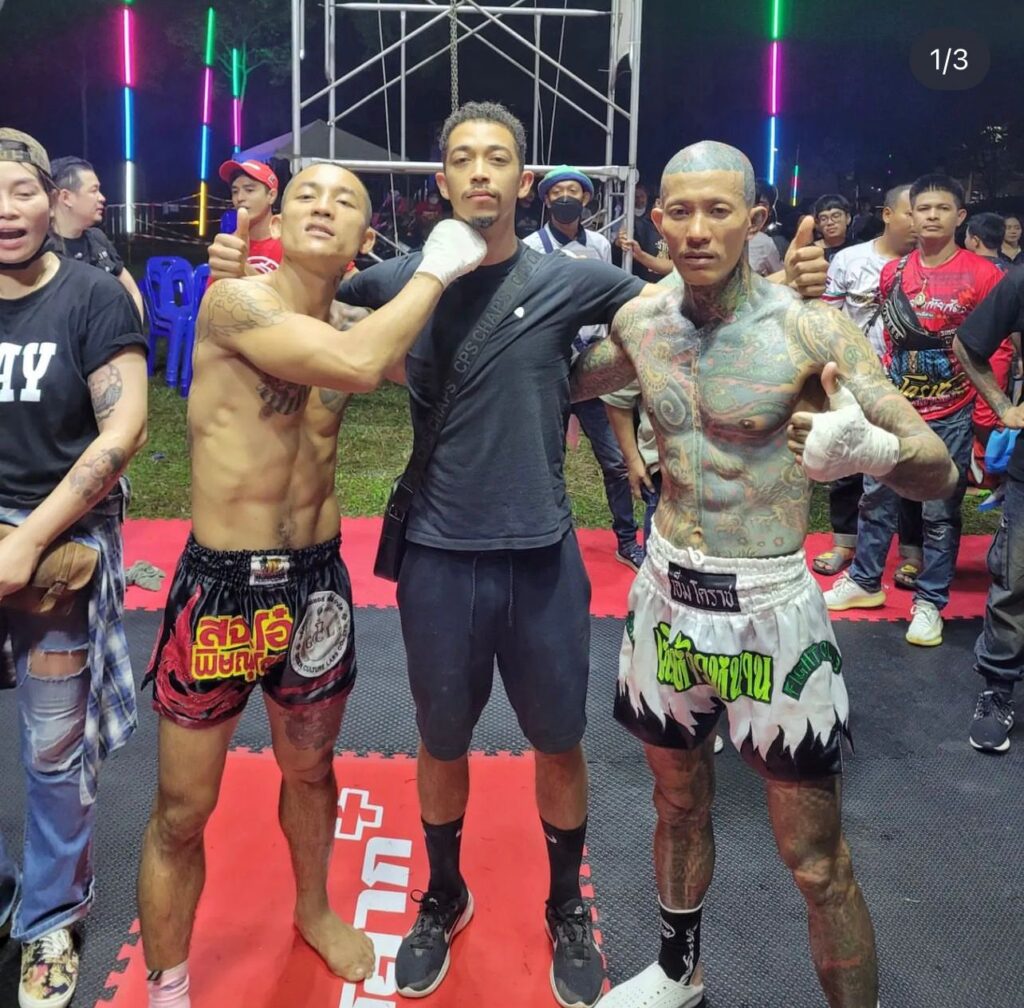 The people at JP Boxing Gym treated me like family, and they are my family now. No wonder why they call it "JP Boxing Family." JP Boxing Family for life! If you're considering training here or training muay thai in Thailand, don't wait, dont hesitate, grab your spot now to live and train here! I'm telling you, you're going to have the best experience of your life!"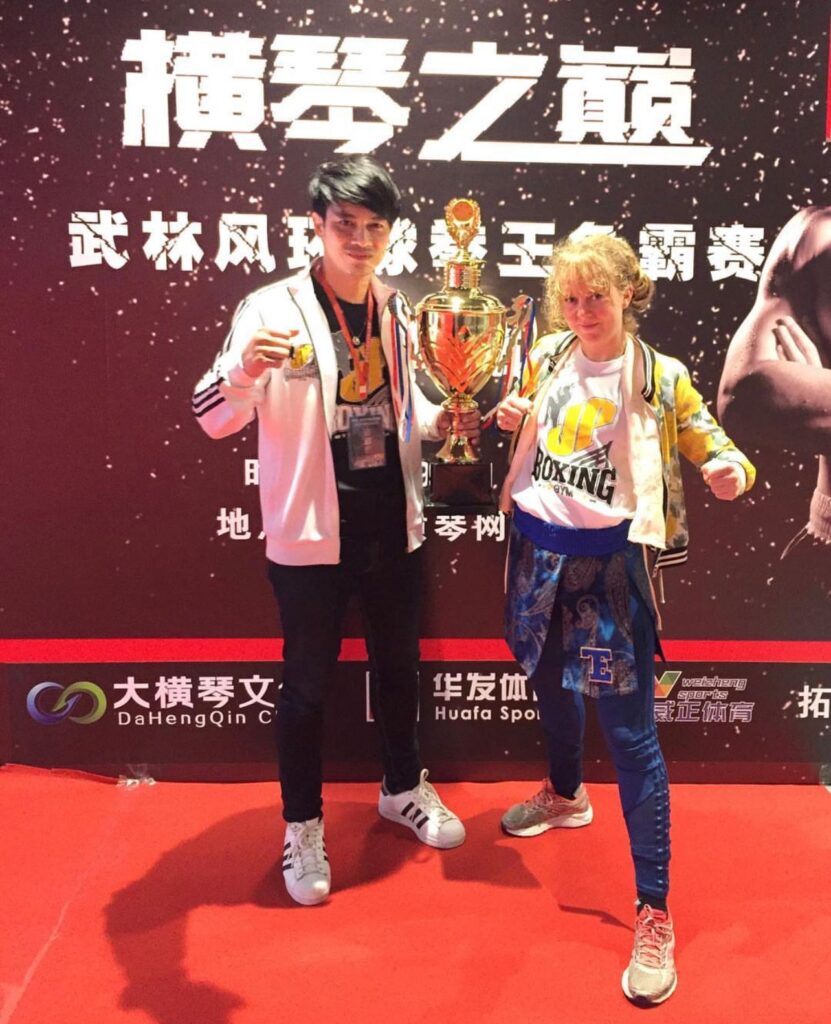 Lea Pedersen from Denmark 🇩🇰
"One very important requirement for me in a Gym is the staffs skill and effort to keep trainings sessions inspiring, without any lost of motivation or passion for the sport in the long run. As a professionel fighter living multiple times in Thailand over the last decade and lately for 17 months it been such a pleasure to meet and train with Kru Jay and his team in JP Muay Thai. Every week there is trips to outdoor training in beautiful nature surroundings or highly historical places where the warriors of Siam in the time of King Naresuan were learning the secret techniques of the art of the 8 limps, Muay Thai. Kru Jay is very innovative, I got so positive suprised when he introduced us to the power of meditation as a part of Muay Thai training. The power to clean your mind and be focused in the moment, very helpful when training gets hard and painful, especially in intensive fight situations in the ring. Phitsanulok is magical, without much tourism. Here is time to focus on the things that matter."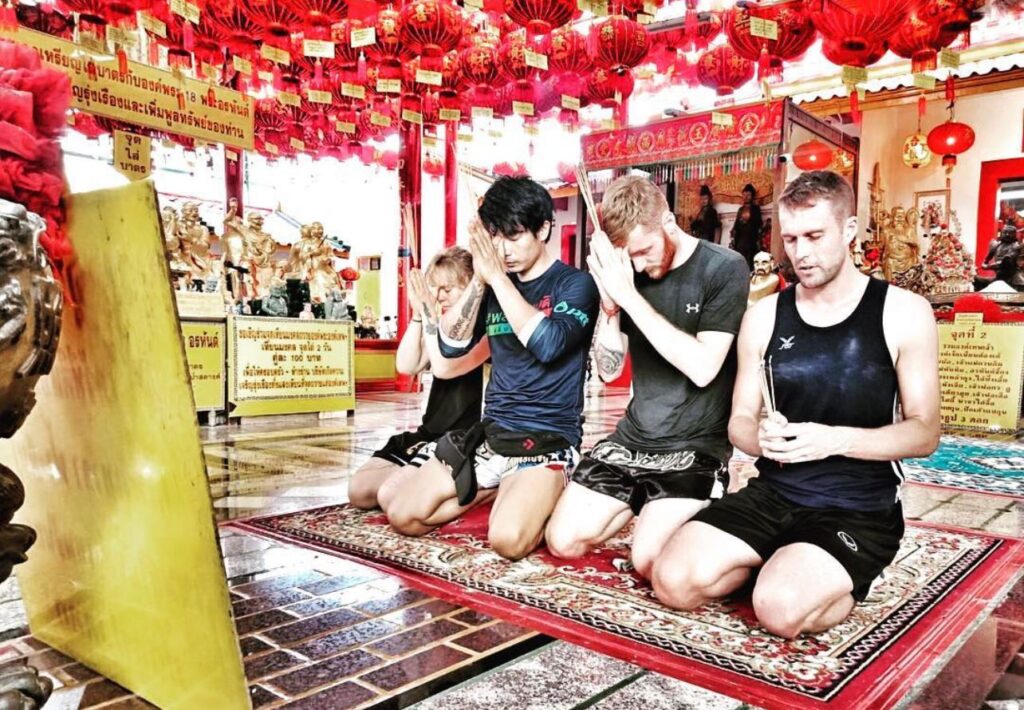 Mr. Ben Rostron from England 🏴󠁧󠁢󠁥󠁮󠁧󠁿
"I was lucky enough to live and train at JP boxing for 3 weeks.
It was so worth it and I got so much out of it.
Instructor Jay and the team make sure the experience is unforgettable. Morning training in mountain temples, meditation with local monks, local food specially prepared and you get to live and feel the real Thailand in the city of Phitsanulok.
Highly recommended for anyone who wants to get fit, learn the proper techniques of Muay Thai and experience real Thai culture."
Great experience Warm and welcoming atmosphere, the trainers are so nice and friendly. There's a good mix of westerners and thai people especially in the evening, which gives a vibe i couldn't find in any other gym in thailand. They train fighters there too, so you get many opportunities to go watch them fight in town.
Kristian Evagelistis
2023-08-29
Authentic Muay Thai Camp and Experience I've been to Jays camp for three seperate occasions now and every time had some amazing experiences (including fighting in rural Thailand) and improved my skill in Muay Thai. If you're looking for an experience away from traditional tourist areas into the real Thailand then JP Boxing in Phitsanulok is a must.
Super expérience ! La salle est complète (appareils de musculation, ring, nombreux sacs de frappe), et à beaucoup de charme. Les coachs donnent de bons conseils, et parlent anglais. Je recommande cette salle aux Thai comme aux étrangers (je suis français). Il m'ont dit qu'ils proposent des séances à l'unité, à la journée (2 entraînement + nourriture) et même des camps de différentes durées, vous pouvez voir les tarifs sur leur site internet ! Voilà, super expérience !
A brilliant stay and an even better experience Regardless of background, Jay and his brilliant team offer an experience that everyone can benefit from. Whether you are simply looking to get in shape or whether you truly want to become a practitioner of Muay Thai, Jay and his team can help you accomplish any goal, even the ones you might not think possible! From the many highlights at JP's Boxing Gym, the coaching staff are certainly a big one. The coaches themselves have all fought professionally, some, at a championship level, this brings with it unparalleled experience and skill. In training, they demand your best, but equally, will always ensure that you're happy and fulfilled every day. Even outside of training, they're very welcoming, and it wasn't uncommon to spend some evenings in their company. Otherwise, Phitsanulok offers some great experiences, all of which are organised by Jay and his team. Some mornings were spent visiting a local temple, where we took part in an ancient Thai activity of Almsgiving. Additionally, on some evenings, we would meditate. Finally, the food provided by Jay really is excellent. Even from someone with a big appetite, I never left a meal feeling hungry. Everything you are served is clean, authentic and certainly filling. Not having to worry about where/what to eat is a massive bonus that most other camps do not offer. I strongly recommend JP's Boxing Gym. You'll not only benefit from a stronger body, but a stronger mind and soul too.
Great environment and training location JP boxing gym is a great place to train. The gym and equipment is in good condition. The trainers are nice and create an inviting environment. My recommendation is to take 1 on 1 classes with Kru Jay.
Trying out something new - nice academy! I did other martial arts before and wanted to try out something new - so I joined for a session and was very welcomed. The trainers took care of me and introduced me into the basic technics. Loved also the good cardio workout in the beginning. Trainers spoke english. If you are in Phitsanulok, try it and step by! They also have a nice gym area.
Brilliant class Great coaching, a brilliant atmosphere and outstanding facilities. Would highly recommend to anyone who wants to drop into a class whilst visiting phitsanulok.
First time session whilst travelling Amazing session really enjoyed it and everyone is so nice and helpful and it's a great work out. Would 100% recomend!!
Fantastic first time experience I had a wonderful time at my first Muay Thai camp! So glad I went with JP and learned a lot while having so much fun with the coaches. I highly recommend for your first authentic MT experience. You won't regret it! Thank you to JP's family and the coaches there for an unforgettable experience! Will visit again.
Amazing experience Thank you JP boxing for this extraordinary experience. I recommend 100% I had never practiced combat sports before landing on the camp and I am very happy to have been able to start here. Jay and his family are adorable and always ready to help make your stay a unique experience. The training sessions are great, Jay, Berneung and chan are completely available and ready to help you progress very quickly. You'll feel right at home on the campsite, and the meals prepared by Jay's mom are delicious. Thank you a thousand times to the whole family, I already miss you and hope to have the opportunity to come back one day ✨❤️