Your ultimate Muay Thai experience guide for beginner
Experience Authentic Muay Thai Training at Phitsanulok's JP Boxing Gym
Are you looking for a unique wellness experience that will also help you learn the ancient art of Muay Thai?

Look no further than JP Boxing Gym in Phitsanulok, Thailand. This hidden gem offers authentic Muay Thai training for beginners, taught by experienced trainers who prioritize safety and technique.

In this article, we will introduce you to the gym and the city of Phitsanulok, as well as provide a brief history of Muay Thai and why it is such a popular martial art.


Muay Thai Camp and Wellness Retreat 
We will also delve into why JP Boxing Gym is the best place for beginners to start their Muay Thai journey. If you're interested in taking your wellness journey to the next level, we also offer a unique wellness retreat combining Muay Thai training with relaxation and rejuvenation activities.

Don't just take our word for it, read testimonials from our previous trainees who have had life-changing experiences at our gym. Ready to join us? We'll also give you all the information you need on how to get to JP Boxing Gym and Phitsanulok.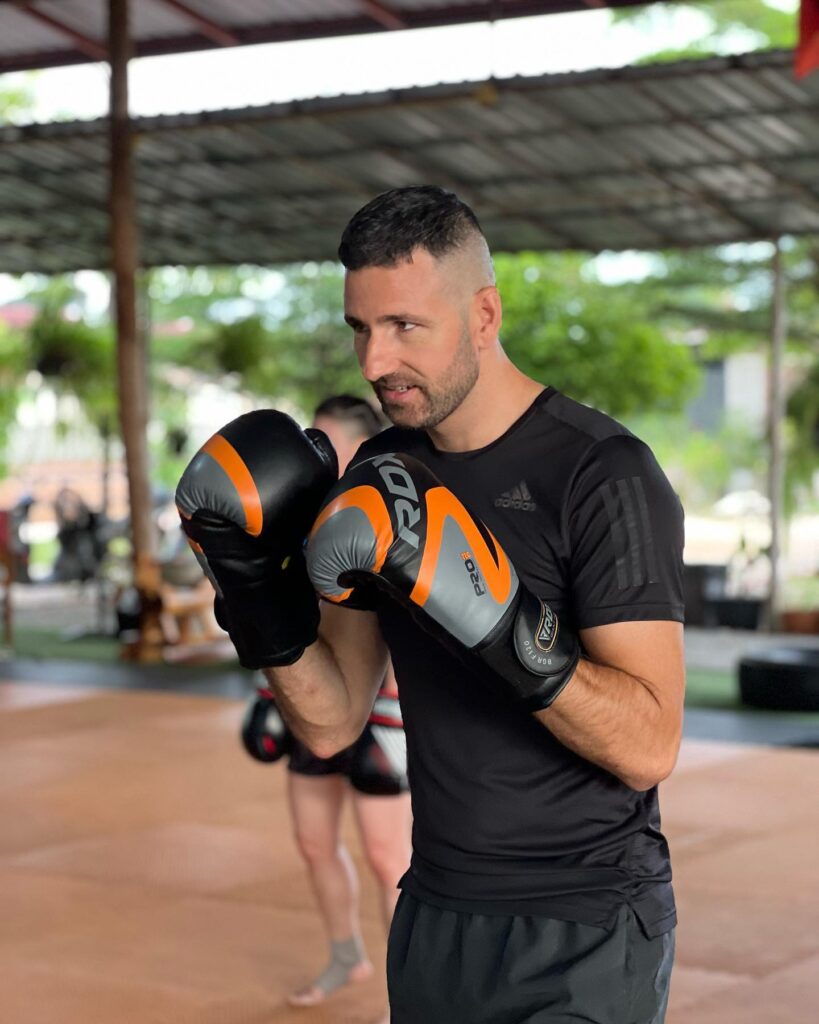 What is Muay Thai? 
Muay Thai is a renowned combat sport that originated in Thailand and has grown in popularity worldwide. It is known as the "Art of Eight Limbs" because it uses fists, elbows, knees, and shins to strike.

The training includes shadowboxing, pad work, bag work, sparring, and conditioning exercises. Muay Thai offers an excellent full-body workout that can improve cardiovascular health, endurance, strength, and flexibility.

At JP Boxing Gym in Phitsanulok, beginners can experience authentic Muay Thai training with experienced trainers who focus on technique and safety. 

The gym offers a supportive and welcoming environment where you can learn the fundamentals of Muay Thai with other beginners while experiencing the culture and tradition of the sport in its country of origin.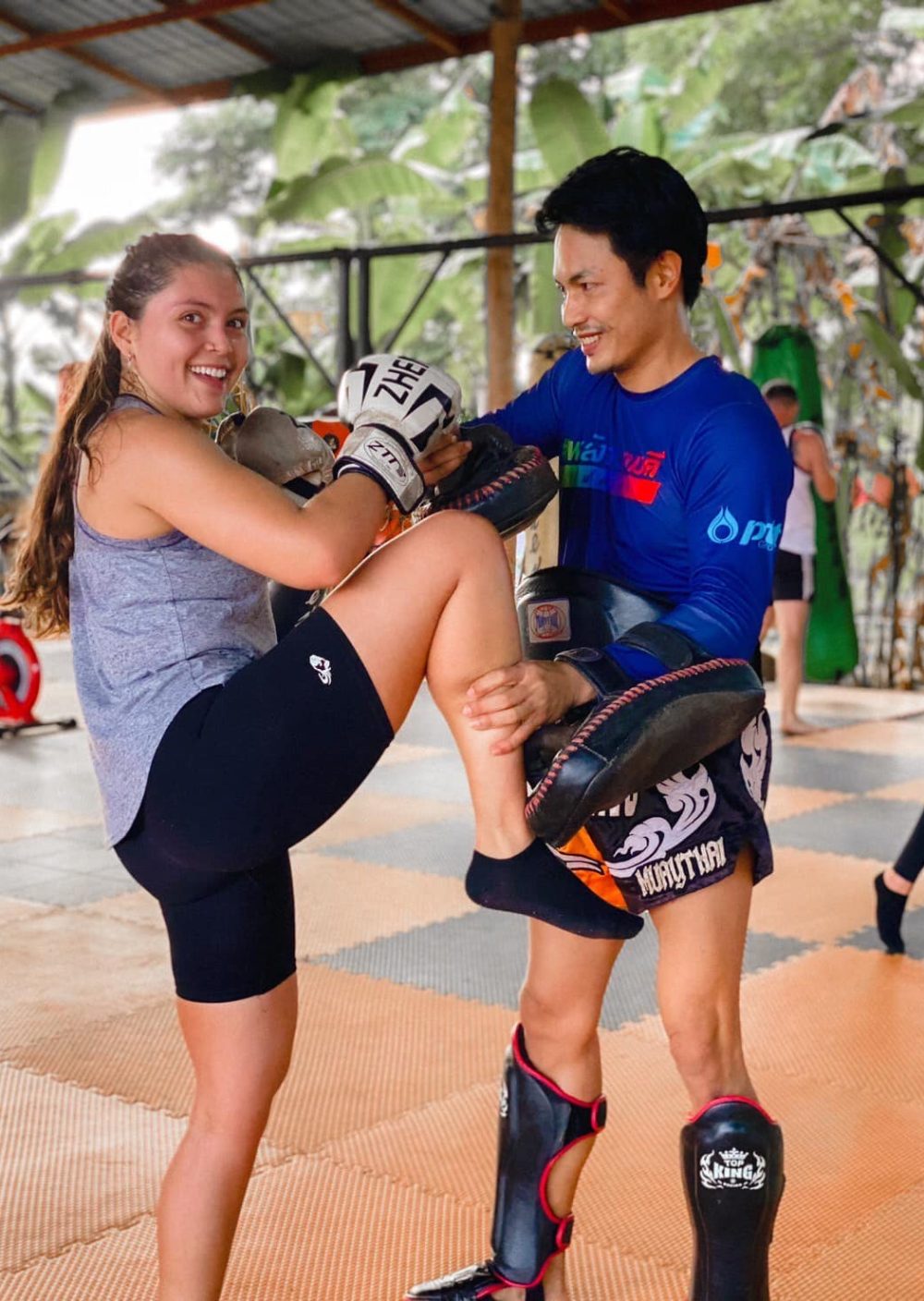 Brief history of Muay Boran
Muay Boran is a fascinating and ancient martial art that dates back centuries.
Developed for use in warfare, it incorporates striking techniques such as punches, kicks, elbow strikes, and knee strikes, as well as clinching and the use of weapons.
The origins of Muay Boran can be traced back to the battles fought between the Siamese and Burmese armies. Over time, this combat style evolved into what is now known as Muay Thai, which has gained popularity worldwide.
At JP Boxing Gym in Phitsanulok, beginner trainees have the opportunity to learn traditional Muay Boran techniques alongside modern Muay Thai training methods. The experienced trainers at JP Boxing Gym focus on building a strong foundation of technique while also emphasizing safety and proper form. 
Clean and professional gym with great atmosphere. The trainers are great both with beginners and more advanced students. I love the way Kru Jay uses the area in and around Phitsanulok, not just the gym – it's a beautiful place. I'd definitely recommend JP Boxing to anyone. ~Olaug, Norway

Why JP Boxing Gym is the Best Place for Beginner Training
When it comes to learning Muay Thai as a beginner, choosing the right gym is crucial. That's why JP Boxing Gym in Phitsanulok is the best place for those who are new to the sport. The family-owned gym has over 20 years of experience training fighters and offers a supportive environment for beginners to learn at their own pace.


At JP Boxing Gym, trainers focus on proper technique and form, ensuring that beginners have a strong foundation before moving on to more advanced techniques.

With all necessary equipment provided, including gloves, pads, and bags, students can focus on improving their skills without worrying about gear. Plus, with affordable training packages tailored to individual needs, anyone can experience authentic Muay Thai training at JP Boxing Gym.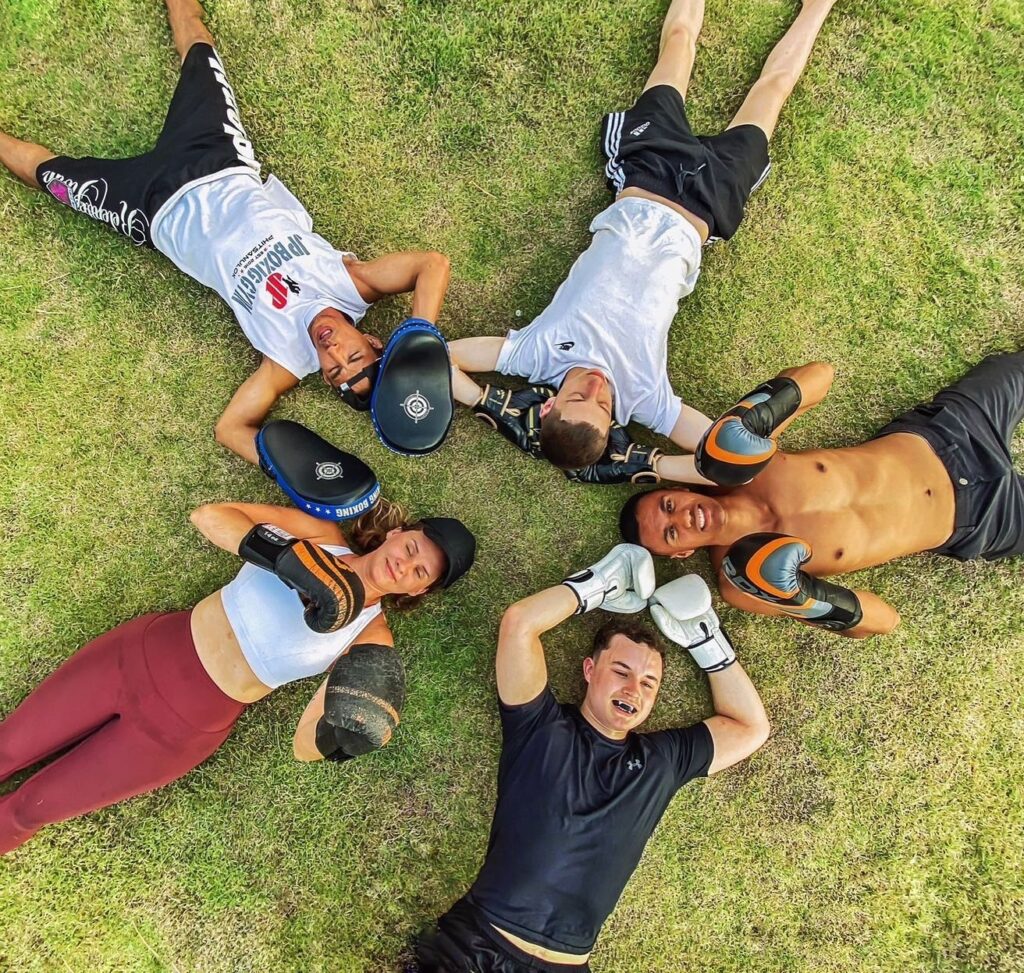 How does a schedule for Muay Thai beginner at the JP Boxing Gym look like?
6 am: rise and shine for a run along the river with the sun rising above the rice fields
7 am: Morning meditation, stretching and warm-up, followed by Muay Thai / Western Boxing or optional session
9 am –  Delicious healthy and filling breakfast (vegetarian and vegan options available)
3.00 pm – Muay Thai / Western Boxing or optional session
5.00 pm – A well deserved delicious evening meal!
6.00 pm – Muay Thai training group session with local Thai people.
Evenings / night – sample the local life, bars, restaurants, street food and lots more.
Sunday – Time for your body and mind to rest 
Muay Thai Experience for beginner
Get fit with 3 training sessions per day,    6 days per week.
Beginners friendly.
Seasoned fighters will gain new skills.
Two fresh cooked Thai meals plus snacks
Accommodation included
You can join our weekend trips for a small fee
Muay Thai Experience Prices
Duration                        Price  (baht)
3 Day Mini Break          9000    
 7 Day                            13,250
10 Day                           19,000
14 Day.                           26,500
1 Month                         52,750
90 Day                          155,000
Contact us for specific durations